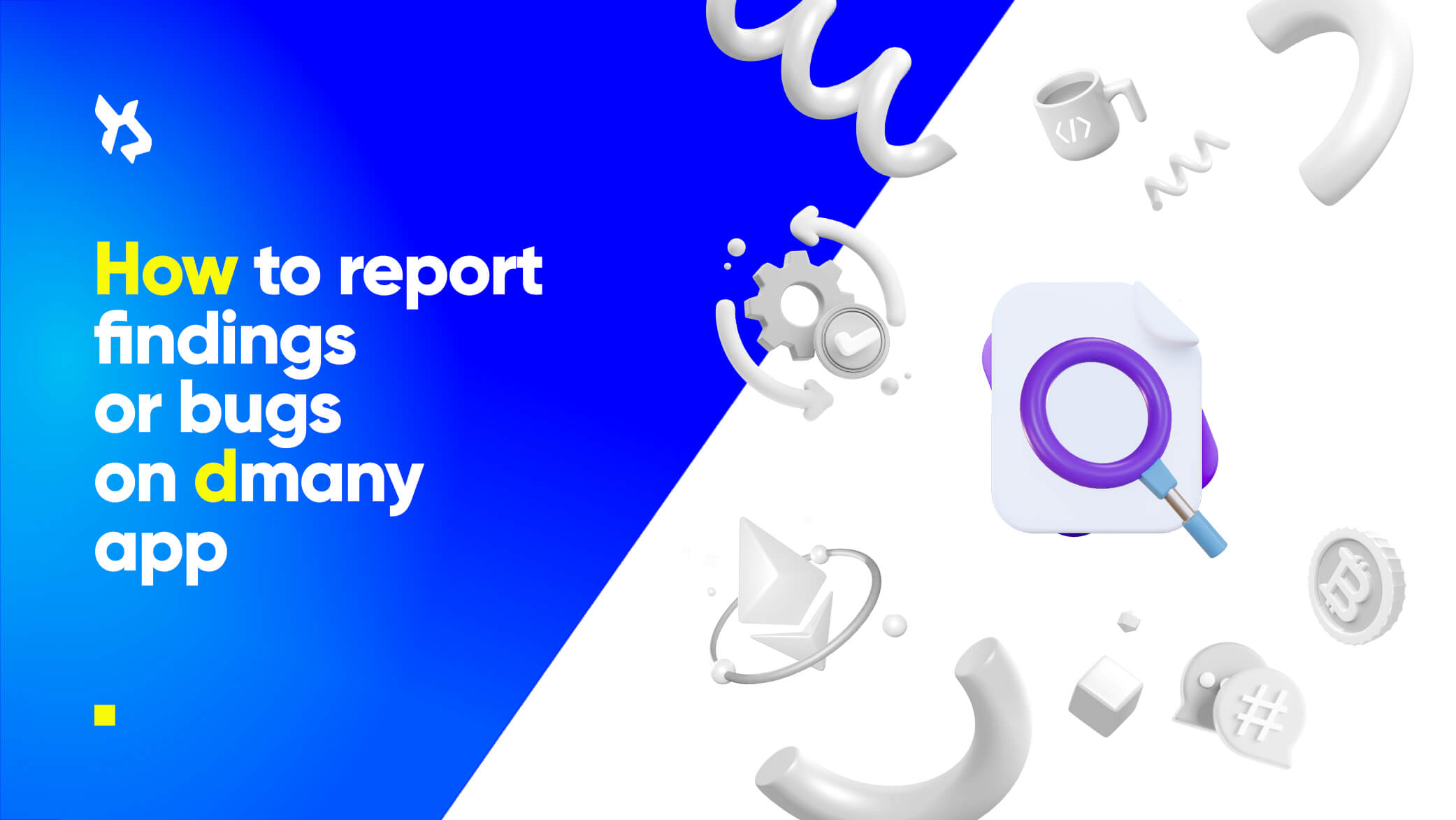 How to report findings / bugs on Dmany App?
1. Log in with your Dmany account
2. When you find a bug, click on the red button saying "Give feedback" that hovers over the right side (in mobile version it looks like a red edit button)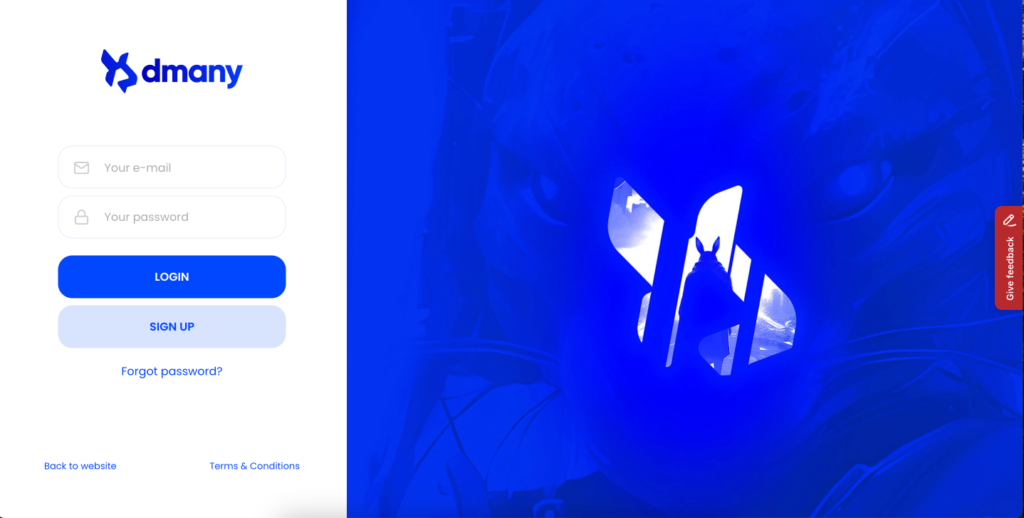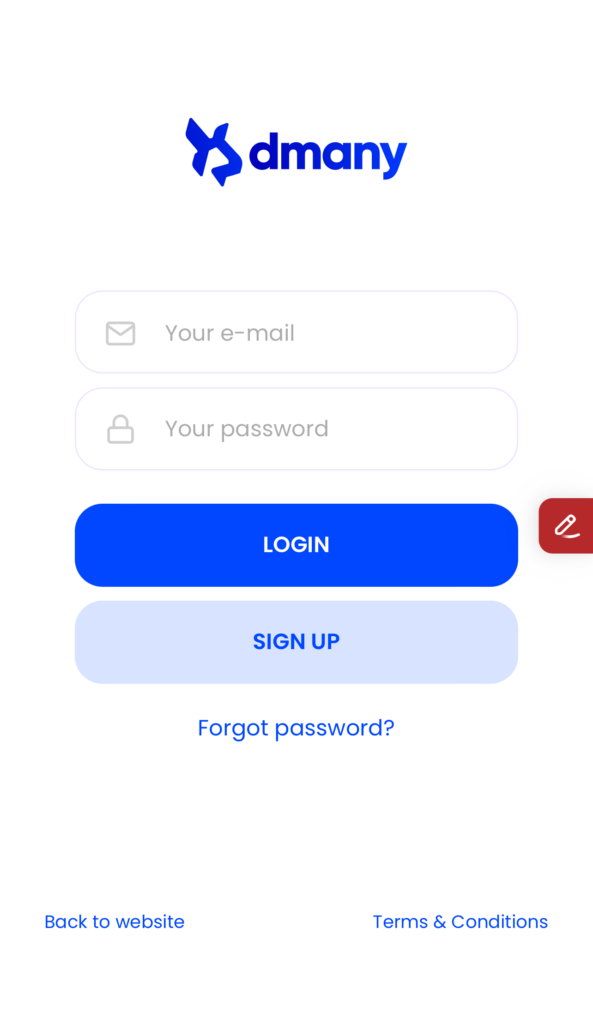 3. After pressing the red button, automatic screenshot will be taken and interface will open where you will be able to put arrows, text, squares or highlight the bug. To explain the finding use the pop up open to the left where you have to give Title to the finding, explain what steps are needed to reproduce it, what the actual result is and how it should properly work. In the dropdown menu please select what in your opinion would be the best classification of your finding, whether that be an Improvement, Issue or a Feature. When everything is filled out, press "Send feedback" (NOTE: In the mobile version, the process is the same, but there are multiple screens in the process, as it's shown below)
Desktop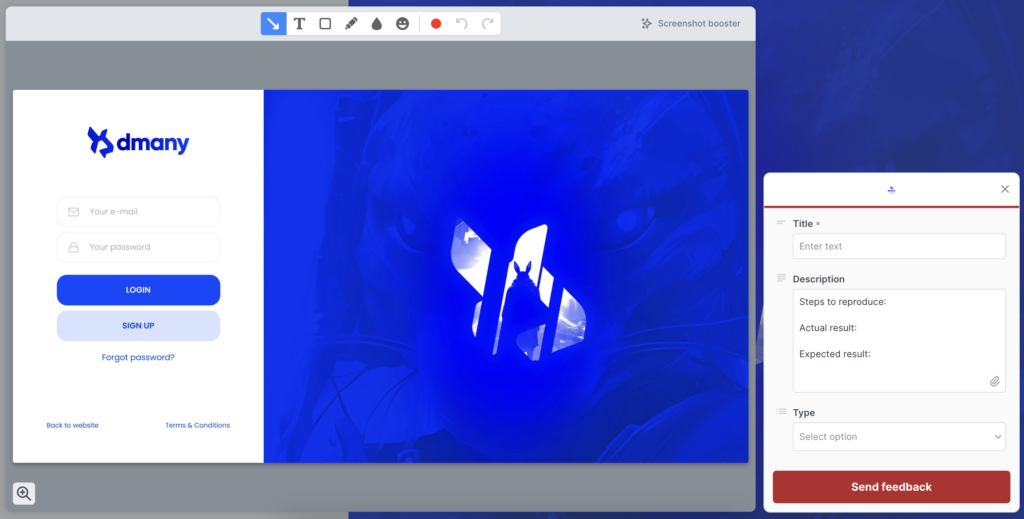 Mobile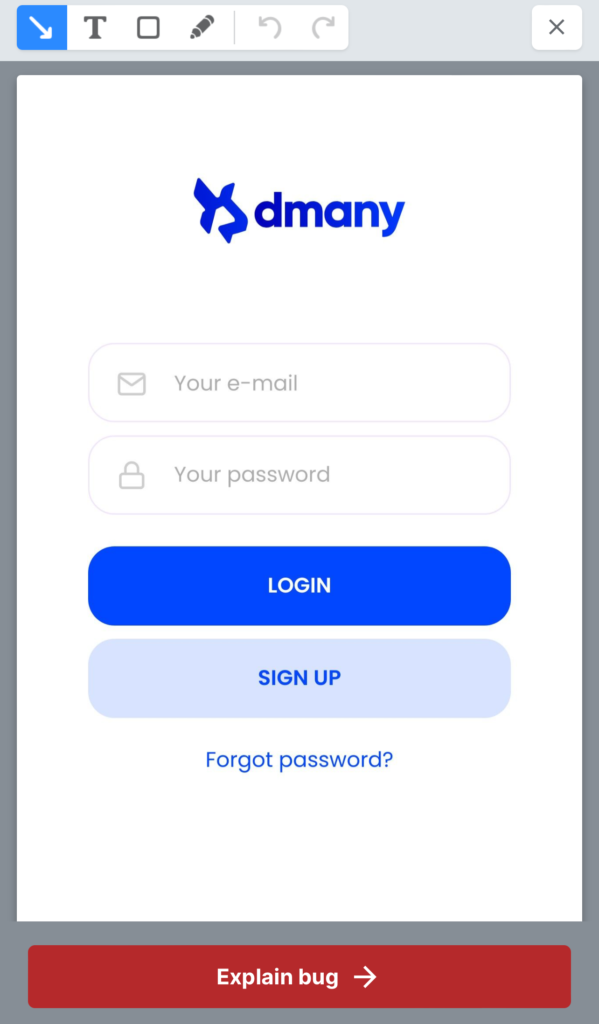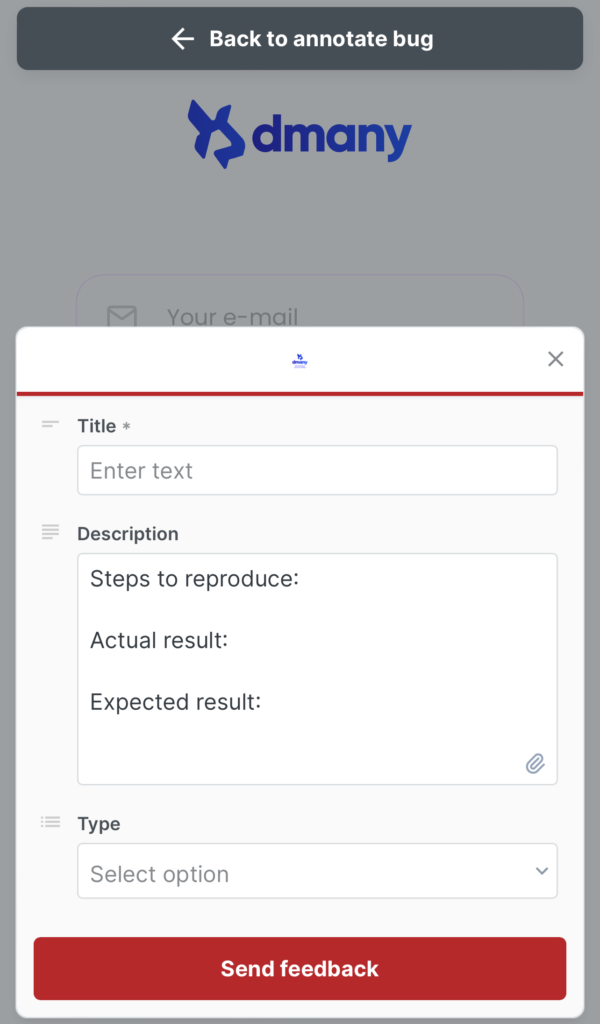 4. When entering data for the first time, you will be asked to give your email and full user name. Make sure to write the same email and user name, as you have used on the dmany platform. (NOTE: if you will not be asked to fill out email and username for your next finding, don't worry, it is traced)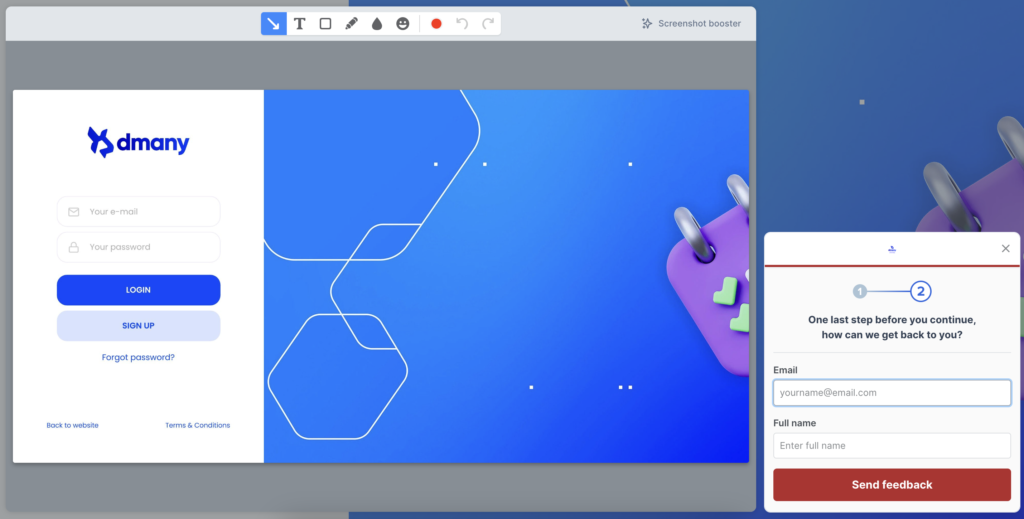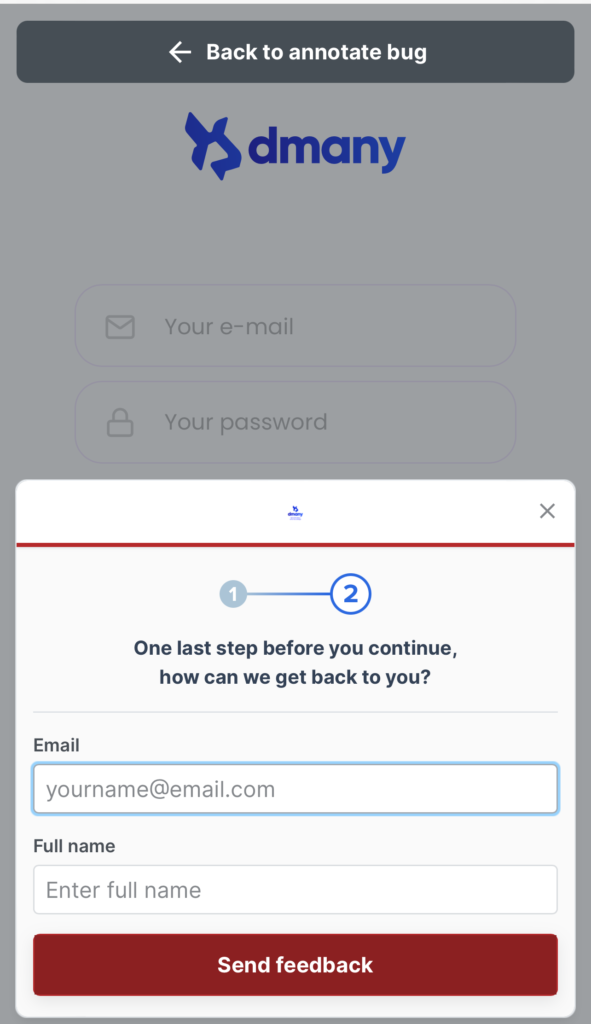 5. Press on "Send feedback" and it's done!
Thank you for helping us make Dmany better. Every bit of feedback moves us one step closer to perfection