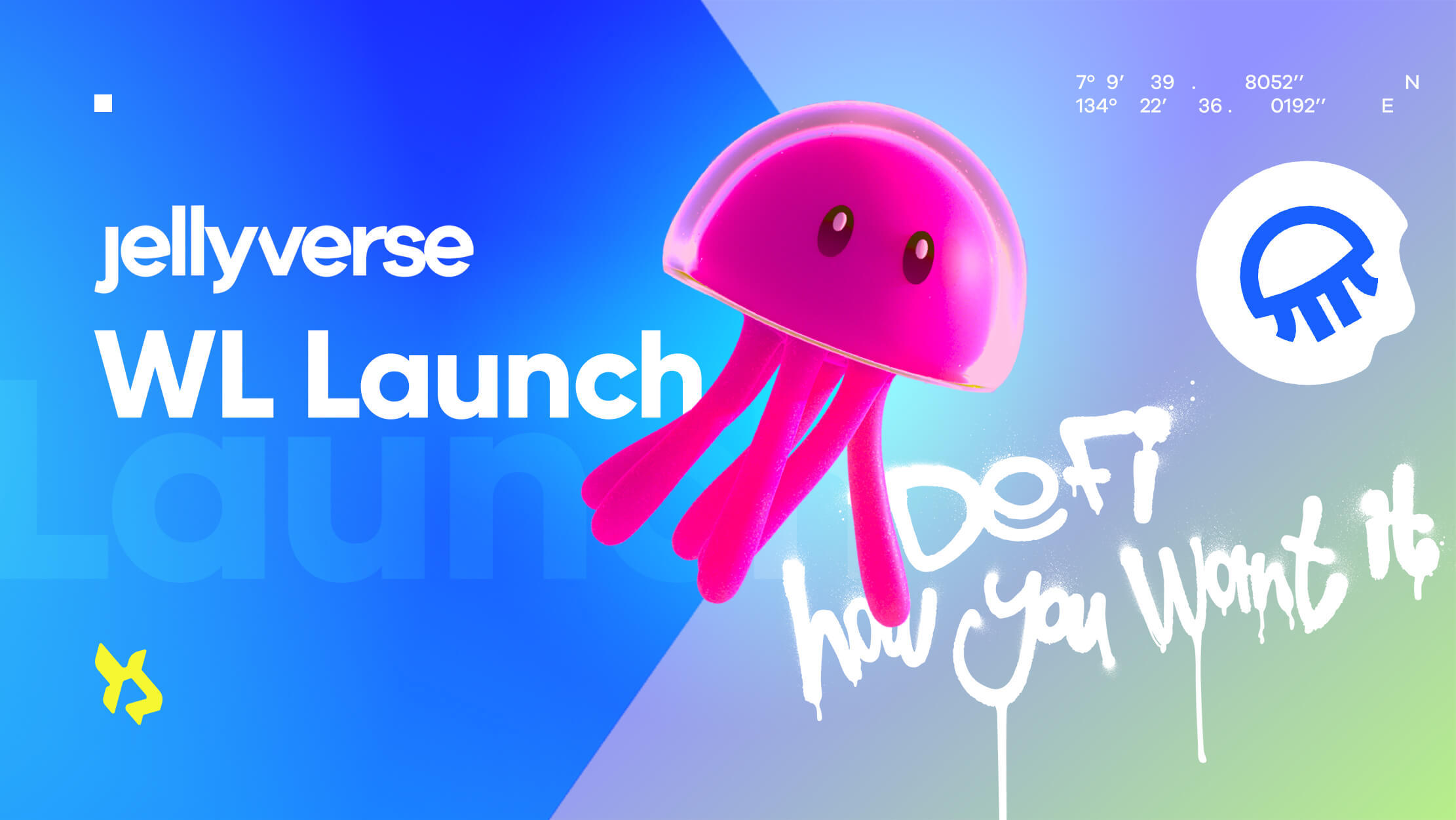 Jellyverse WL platform launch
Dmany and Jellyverse: Pioneering Decentralized Community Engagement
As we gear up for the much-anticipated launch of Dmany's platform, a surge of excitement courses through our virtual halls. Today marks not just a milestone for Dmany but also for our esteemed friends and partners at Jellyverse. Together, we're thrilled to unveil that Jellyverse's  platform, powered by the robust technology of Dmany.io, is officially taking off at jellyverse.dmany.io.
From the Closed BETA to a World of Opportunities
The journey to this point has been one of meticulous crafting and relentless testing. After a successful Closed BETA phase, where our dedicated community put the platform through its paces, we're proud to report that all identified bugs have been squashed, thanks to the relentless dedication of the Dmany team. Of course, we strive for perfection, so should any intrepid user stumble upon a glitch, we welcome you to report it directly through marker.io. Read our blog article to learn more about.
The Rewarding Quest Begins
But what does this launch means for you, the user? It's simple: Jellyverse community platform, as the flagship project powered by Dmany, is preparing its first quest with exciting and fair rewards for the contributors. This is the way of expressing gratitude to those who engage and add value to the Jellyverse community. Your insights, participation, and feedback are the lifeblood that drives innovation and excellence on the platform.
A Platform Built for the Community and By the Community
Dmany.io stands as a Decentralized Engagement Platform, one that not only facilitates but also celebrates the contributions of its community members. It's a space where creativity, collaboration, and contribution are rewarded, fostering a cycle of continuous improvement and growth.
Your Voice Matters
We're not just asking for your participation; we're offering a platform where your voice will be heard. By testing the quests at the Jellyverse platform, you're not only getting a chance to earn rewards but also to shape the future of a growing digital ecosystem. We value your feedback immensely!
The Future Is Bright
While our attention is currently on the Jellyverse project and as we stand at the threshold of this new era for Dmany, we promise that there is more to come – more improvements, more projects, and more opportunities for our community.
Stay Connected
To ensure you never miss an update or opportunity, we encourage you to subscribe to our channels. Stay tuned for more news, more quests, and more ways to engage and be rewarded for your valuable contributions.
In conclusion, the time is now to embark on a new adventure with Jellyverse, powered by Dmany.io. Go ahead, explore, contribute, and be part of a platform that not only appreciates your input but also value your engagements and contributions
Join the quest, engage with the community, and let your feedback lead the way to innovation at jelly.dmany.io.
For any queries or feedback, remember to use marker.io. Your insights are crucial for us to refine and evolve. Here's to the many successes we will surely achieve – together.